Archives: Resources
Since time immemorial, the Lummi Nation has been a fishing community.  We built a subsistence-based culture and economy by following the resources of the land and sea, which have sustained us for thousands of years.  Our Anthem, Che Shesh Whe Wheleq, "survivors of the flood," tells us that our ancestors survived the Great Flood and… [ Read More ]

The Port serves existing businesses countywide, on and off Port property, with retention and expansion support. Staff also manage inbound investment leads and work to attract new business to Whatcom County. We stay current on development opportunities and resources through our expansive partnerships.

Whatcom County has a long history of helping local businesses find success. Their permitting center is a 1-stop location, where staff is readily available to coordinate and assist with questions regarding structural development, county land use regulations, the permitting process, natural resource regulations, encroachment questions, and any other land use or building questions.

The City of Bellingham has a long and successful history of collaborating with professionals to help grow, start, or relocate their business. Get help with permitting, zoning, getting a business license, and more.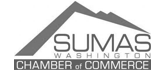 Sumas is a Canadian-border town nestled in the foothills of Mt. Baker in the fertile Nooksack Valley of Washington State. Today, Sumas' growing economy has a strong industrial, agricultural and tourism base backed by a thriving international railroad and trucking center. Get involved with the Sumas business community by becoming a member today!