Category: Agriculture

Established in 2006, Northwest Agriculture Business Center (NABC) provides northwest Washington farmers with the skills and the resources required to profitably and efficiently supply their products to consumers, retailers, wholesalers, foodservice operators, and food manufacturers. Its main office is located in Mt Vernon in the heart of Washington's Skagit Valley farm region.

Get real, practical advice on growing your business in a smart and sustainable way. Sustainable Connections is a non-profit that offers advice and workshops for entrepreneurs and business professionals. They offer a local forum where businesses come together to transform and model an economy built on sustainable practices.

The Whatcom Council of Governments (WCOG) provides a variety of services and administers programs that contribute to the outstanding quality of life which the more than 200,000 residents of Whatcom County have come to expect.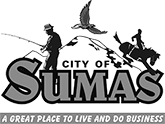 Sumas is a small farming town located on the Canadian border, with a 24-hour border crossing into Abbotsford, BC. Sumas' growing economy has a strong industrial and agricultural base, backed by a thriving international railroad and trucking center.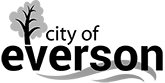 The City of Everson is home to about 2,500 residents. The City is surrounded by rich agricultural soils, snow covered peaks, and is located about 30 minutes northeast of Bellingham and 10 minutes south of the Canadian border.