Archives: Recruiting

WorkSource provides one-stop hiring and training assistance to businesses and job-seekers. Services for businesses include computer job matching, online job postings and resume bank, on-the-job training cost reimbursement, customized training, labor market information, and consultation.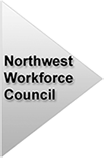 Authorized under the federal Workforce Innovation and Opportunity Act, the Council convenes private and public sectors to address workforce development needs and issues. Led by a business majority, the Council's core business is to improve the ability of the local workforce to meet the demands of business and industry.

Whatcom Community College's Career and Transfer Center helps students find jobs and plan their careers, and also helps businesses find the talent they need.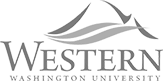 The Career Services Center (CSC) helps connect students, faculty, and alumni with job and internship opportunities, as well as provides counseling for career success.

BTC, an award-winning two-year technical college, offers a helpful jobs board for available positions around the region that pertain to degrees and programs offered by the college.