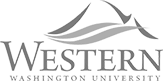 With more than 15,000 students and 160 academic programs, Western Washington University is Washington's third largest university. WWU is the highest-ranking public, master's-granting university in the Pacific Northwest.

Whatcom Community College serves 11,000 students annually; 79% of graduates will earn transfer degrees to continue their educations at four-year colleges or universities. The remaining 21% of graduates will earn professional-technical degrees in high-demand fields.

With a headcount of more than 5,000 students, Bellingham Technical College is the only two-year technical college in northwest Washington. Plus, BTC has an 82% job placement rate for recent graduates.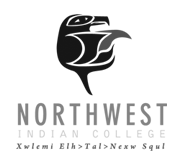 Located on the Lummi Indian Reservation, Northwest Indian College is the only accredited tribal college in Washington, Oregon and Idaho. With nearly 600 students, NWIC offers bachelor's programs in Native Studies Leadership, Tribal Governance & Business Management, Native Environmental Science, and Community Advocates and Responsive Education (CARE) in Human Service, along with a variety of associate's and certification programs.