Industrial Icon Finds New Home on the Waterfront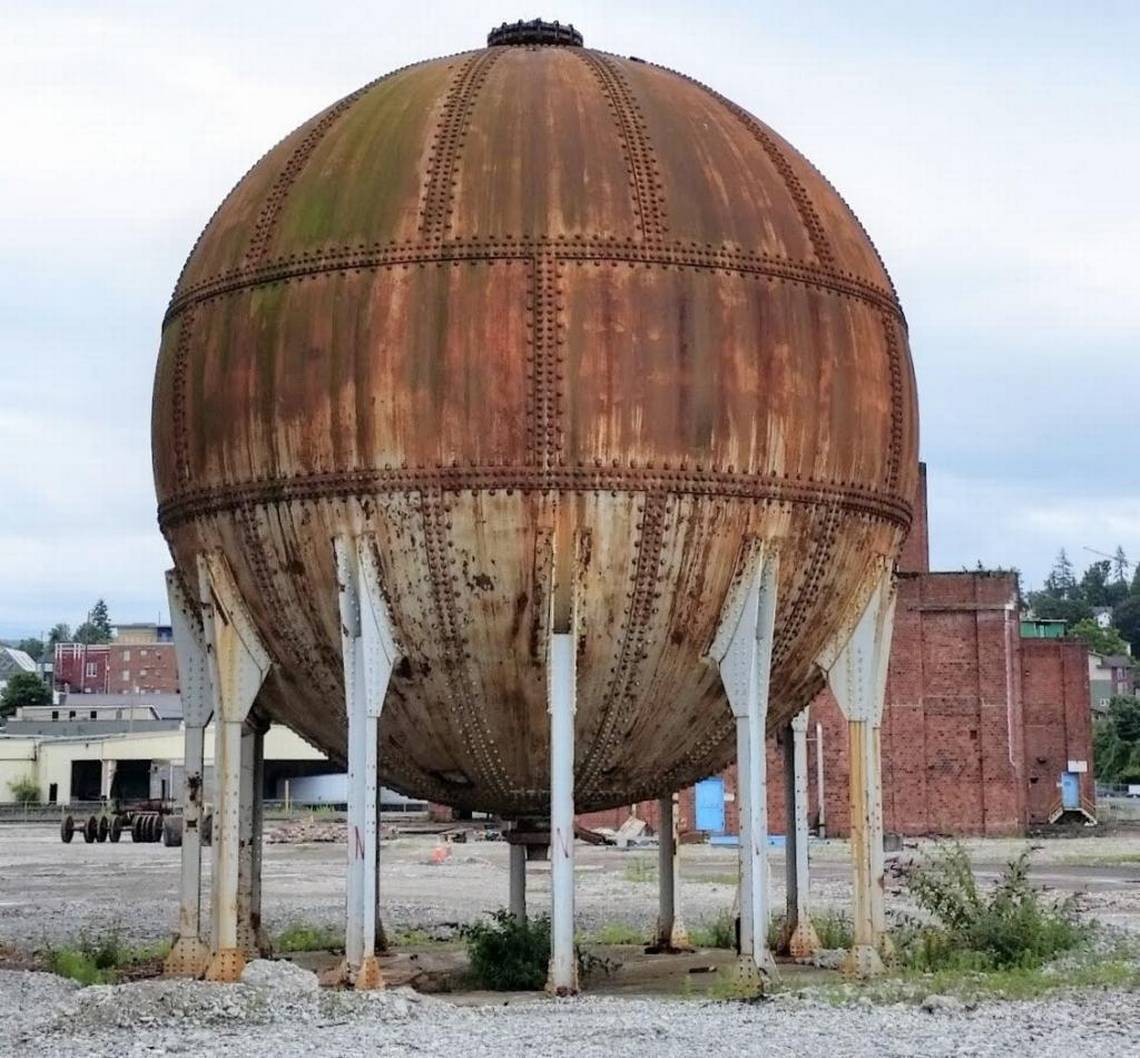 The 'Acid Ball', an over 400,000 pound industrial icon from Georgia-Pacific's former pulp and paper mill, has been moved to Waypoint Park where it will be used as public art to symbolize the transition between historic and new uses on Bellingham's downtown waterfront.
The 40-foot tall Acid Ball will be coated with luminescent glass beads and enhanced with LED lighting to illuminate the ball during the day and night.
Bellingham's waterfront has a rich industrial history and an important redevelopment objective is to reuse and interpret historic resources salvaged from the mill complex to help tell the story of the industrial history of the waterfront.
The 30-foot in diameter Acid Ball was built in 1938 as part of a pressure relief system as wood chips were cooked into pulp at high temperatures and pressures in sulphurous acid.  The Port donated the Acid Ball to the City of Bellingham for use as public art which celebrates the industrial history of Bellingham's downtown waterfront.
Waypoint Park is under construction and scheduled to open with a new beach, waterfront trail, a naturalized playground, and the Acid Ball by May 2018.
Comments are closed.